What Is Talent Optimization?: Talent Optimization is gaining a new perspective in today's workplaces. Employers report higher percentages of employee burnout and higher rates of disengagement every year, and these rates have simply escalated in the past year owing to the pandemic. This has led to managers looking for alternative methods to instill employee productivity and ensuring employee competitiveness in the workplace. Rather than focusing on creating the right sales strategy alone, managers are realizing the importance of well-curated employee teams and their impact on company productivity. The answer to this is Talent Optimization.
The Talent Optimization Framework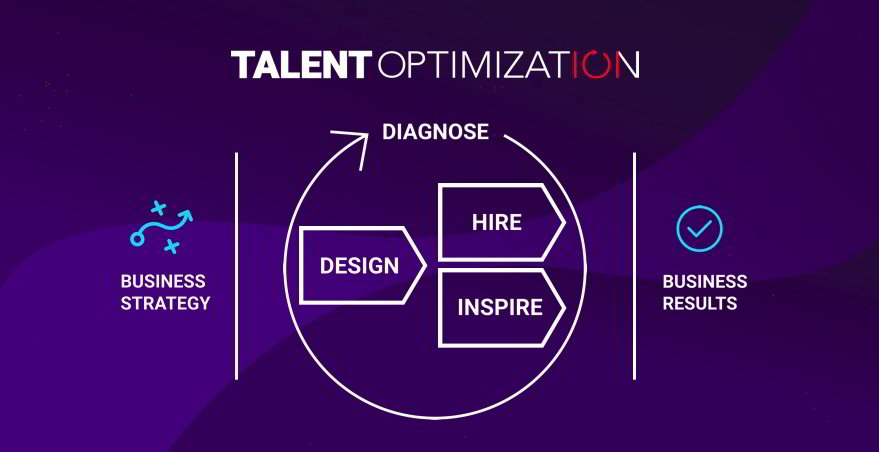 The Predictive Index's extensive studies and researches serve as a guide to Talent Optimization, the Talent Optimization framework typically includes four areas that align themselves with the four drivers of disengagement among employees. The four areas of talent optimization framework are as follows:
1. Hire
This involves getting the right people for the right role. By using data and analytics, behavioral assessments in the Predictive Index's framework rightly predict who would be the right candidate for any given position. Despite the manager and the work environment is great, if an individual is not the right fit for a given position, they would not be able to perform well.
2. Inspire
Once the hiring part of the process is completed, it is crucial that the acquired talent is engaged in their job role and are inspired to exhibit productivity. The more insights and data that a manager has, the easier it becomes for them to engage with their employees while taking into account their employees' strengths and weaknesses. Leaders need insights to rightly understand and use diversity as a strength in work teams, and behavioral assessments provide them with exactly that.
3. Design
This step involves designing strategic action that is driven by the decision to accumulate talented and complementing individuals in a productive and efficient work team. With the right insights, managers are able to overcome the blind spots and play to their team's natural demeanor without compromising their abilities and agility.
4. Diagnose
This step involves assessing the organization's culture which is the cherry on top and the right finish in a manager's endeavors to optimize talent within the organization. Once the right people are selected, motivated, teams are created, the only thing that remains is analyzing the company culture.
Types of assessments in Talent Optimization
There essentially exist five types of assessments within the talent optimization framework which include:
        I. Behavioral Assessment
This is essentially a tool that can be thought of as an advanced personality test that helps understand individuals and their traits respectively. It helps recognize which individuals would be great for a particular job role.
      II. Job Assessment
This is essentially a tool that helps managers create a profile for the type of individual who would be a great fir for a particular job role.
    III. Cognitive Assessment
This is a tool that ensures that potential employees have the cognitive ability and the cognitive match for a particular job role.
    IV. Employee Engagement Assessment
This is a tool that helps managers understand if and why employees are disengaged within an organization and what can be done to remedy instances of disengagement within the company.
      V. Strategy Assessment
This is a tool that helps managers understand what comprises a great work team and how employees would be able to work together in a better and efficient manner.